🇫🇷 Voir cette page en Français 🇫🇷
Discover Distillerie Bel Air
Want to meet our distillers and experience their passion for local and organic aromatic plants?
Come and visit our artisanal distillery of essential oils and organic hydrosols and learn about our traditional and artisanal process.
WHERE ? Between Toulouse and the Mediterranean at:
HOURS
Boutique OUVERTE

En septembre, la boutique est ouverte les mercredis, jeudis, vendredis et samedis de 11h à 18h en continue du mercredi 30 août au samedi 30 septembre. 

La boutique sera fermée du 1er au 20 octobre inclus et rouvrira pour les vacances scolaires (dates et horaires à venir).

Petit + : le samedi 16 septembre à l'occasion des Journées Européennes du Patrimoine venez participer à une visite guidée de la plante au flacon et découverte olfactive à 10h et 15h.
Our website operates 7 days a week and 24 hours a day, whether the store is open or closed, delivery times remain the same.
To receive updates about our programme or to come visit our distillery we invite you to sign-up to our newsletter or contact us by mail: castelnaudary.visite@belair.bio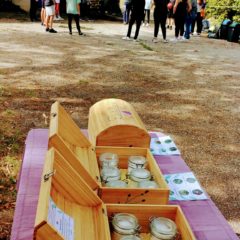 Guided Tours
Meet our distillery craftsmen in this typical farmhouse of the Lauragais region and discover the culture, distillation of aromatic plants, and our traditional know-how.
Enjoy an unusual journey from plant to bottle, with your family or friends!
Prices: 8€ Adult / 4€ Children under 12 / Free for children under 6
Guided tours are returning every Wednesday at 10 a.m. until September 27th inclusive.
Reservation: castelnaudary.visite@belair.bio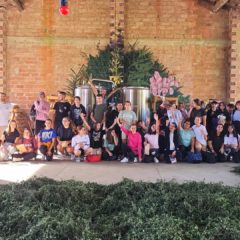 Group Tours
Tour Operators, associations, school groups, training centers: We offer custom guided tours throughout the year!
For any inquiries regarding a group tour, contact us: castelnaudary.visite@belair.bio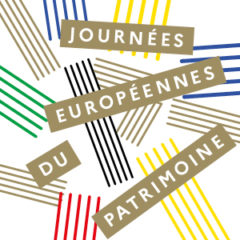 European Heritage Days
Come discover the secrets of distillation at Distillerie Bel Air during the European Heritage Days on Saturday, September 16th.
Guided Tour at 10am and 3pm
Shop open from 11am to 6pm
Rates & Conditions: €5 per person. Free for those under 18, students, RSA beneficiaries, and job seekers upon presentation of valid documentation.
Please arrive 10 minutes before the start of the tour.
Reservation recommended at castelnaudary.visite@belair.bio
guided-toursmeet-our-distillery-craftsmen-in-this group-tourstour-operators-associations-school-g european-heritage-dayscome-discover-the-secrets-o
Workshops & Training
Workshops are in French!
Bel Air offers Workshops and Training on well-being and the fascinating world of essential oils and aromatic and medicinal plants. Treat yourself to a fun moment, learn, create, and leave with your own artisanal composition!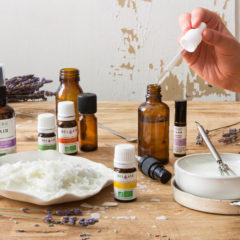 Wellness DIY Workshop
Special Group
Associations, Training Centers, Tour Operators, with family or friends.
Choose the theme of your workshop:
Face cream tailored to your skin type
Precious oil eye contour treatment
Solid shampoo
Cleansing makeup remover micellar water
Cream for damaged hands
Glittering precious body oil
Oil macerate
Yoga facial massage + Special facial oil
Back massage + Muscle comfort oil
Foot or hand reflexology + Relaxing oil
(non-exhaustive list, we are here to listen to any theme according to your needs and desires)
All our instructors are certified and committed practitioners who have chosen to share their knowledge and accessible skills to bring "natural" into our lives.
By reservation only / date to be determined subject to availability
Min 5 people – Max 10 people
Duration = 2 hours
Group preferential rate = €25 per person
Contact us: castelnaudary.visite@belair.bio
wellness-diy-workshopspecial-groupassociations
Enjoy your visit ?
Sign-up to our newsletter and receive 5 € off your next online order!
Follow us on social media, and keep a look out for contests to win products!
Our Partners
Thanks to our partners, you can receive news from Distillerie Bel Air across the Aude. And you can also discover the many activities and artisanal productions of our neighbors between the Montagne Noire, Pyrenees and the shores of the Mediterranean Sea!