🇫🇷 Voir cette page en Français 🇫🇷
Discover our essential-oils distillery
Tours, Visits, and Workshops
Want to meet our team, who are passionate about local and organic aromatic plants?
Guided tours, Self-Guided Tour, Discovery Workshops: choose your aromatic experience!
Come and visit Distillerie Bel Air !
Lavender of course, and also thyme, rosemary, savory, bay leaf…
Meet between Garrigues and Cévennes to discover our organic essential oils and hydrosols distilled according to traditional methods.
To support local production and find a real guarantee of quality, come and visit our distillery.
ST JUST ET VACQUIERES
HOURS
Boutique OUVERTE

En septembre, la boutique est ouverte les mercredis, jeudis et vendredis de 11h à 18h en continue du 28 août au 29 septembre.

La boutique sera fermée du 1er au 22 octobre inclus et rouvrira pour les vacances scolaires (dates et horaires à venir). Petit + : ouverture exceptionnelle de la boutique samedi 16 septembre à l'occasion des Journées Européennes du Patrimoine de 10h à 12h. Distillation artisanale en directe à 10h.
Fortunately, our website works 7 days a week and 24 hours a day, whether the shop is open or closed, delivery times remain the same.
To stay informed about our shop ours and other activities: sign-up to our newsletter or contact us by email at visite@belair.bio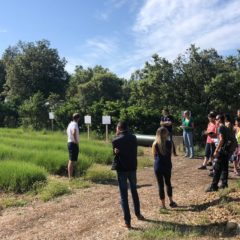 Guided Tours
We would be delighted to welcome you to Distillerie Bel Air!
Guided tours resume every Wednesday at 10 a.m. from August 30th until September 27th inclusive.
Extra: special opening of the shop Saturday, September 16th, on the occasion of European Heritage Days from 10 a.m. to 12 p.m. Artisanal distillation live at 10 a.m.
SELF-GUIDED TOUR
"The Adventures of Lucien the Lavender" without reservation
Take a leisurely stroll through our Distillery!
Lucien the Lavender and his friends tell you their adventures and take you on a journey from plantation to distillation. For young and old alike!
Free access without reservation when the Shop is open.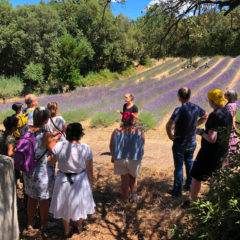 Group Tours
Come Visit Our Distillery!
Tour Operators, associations, school groups, training centers: We offer custom guided tours all year round!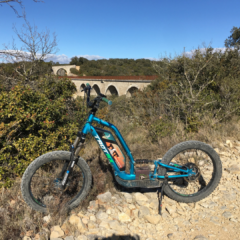 LA BALADE DES SENTEURS
With our partner TROTT' IN GARD!
SPORT AND AROMATIC RELAXATION
Discover the garrigue in a different way by riding your electric scooter accompanied by Philippe from Trott'in Gard!
When you return from your walk, you can then immerse yourself in the world of essential oils thanks to a guided tour of the Bel Air Distillery.
From 12 years old – max. 9 people
Duration 3h30 all inclusive
And also by phone at 06 12 78 81 82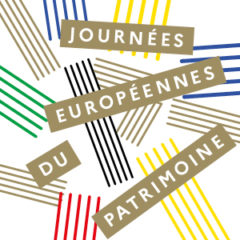 European Heritage Days
Come discover the secrets of lavender and witness a distillation demonstration at Distillerie Bel Air during the European Heritage Days on Saturday, September 16th.
Distillation demonstration at 10am
Shop open exceptionally from 11am to 12:30pm
Rates & Conditions: €5 per person. Free for those under 18, students, RSA beneficiaries, and job seekers upon presentation of valid documentation.
Please arrive 10 minutes before the start of the event.
guided-tourswe-would-be-delighted-to-welcome-you group-tourscome-visit-our-distillerytour-operat la-balade-des-senteurswith-our-partner-trott%e2%80%99-i european-heritage-days-come-discover-the-secrets
Workshops & Training
Workshops are in French!
At Bel Air, we invite you throughout the year to discover and visit our distillery as well as the fascinating world of essential oils and aromatic and medicinal plants. Program subject to change depending on weather conditions.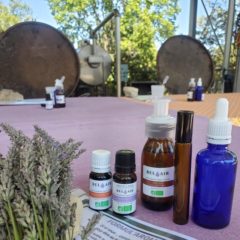 Discovery Workshops
Cousin gathering, family reunion, bachelorette party—treat yourselves to a convivial moment and take home your artisanal creation!
We are here to tailor a workshop according to your desires.
By reservation only / choose your preferred date and theme (subject to availability).

Min 5 people – Max 10 people
For all inquiries, contact us at visite@belair.bio
discovery-workshopscousin-gathering-family-reuni
Enjoy your visit?
Sign-up to our newsletter and get 5 € off your next online order!
Follow us on social media, and keep a look out for contests to win products!
Les Partenaires
Thanks to our partners, stay up-to-date with news of  Distillerie Bel Air across the Gard. You can also discover the many activities and artisanal productions of our neighbors between Garrigues, Cévennes and shores of the Mediterranean Sea!